Indonesia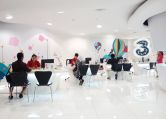 PT. Hutchison 3 Indonesia (H3I) is HAT's Indonesian subsidiary, a rapidly growing telecommunications service provider operating under the National 2G/GSM 1800 MHz and the 3G/WCDMA licenses in Indonesia. H3I provides quality, innovative mobile data, and affordable voice and SMS services under the "3" brand. From its beginnings in 2007, H3I has continued to expand its network coverage and now serves customers in Java, Bali, Lombak, Batam, Sumatra, Sulawesi and Kalimantan to provide world-class internet experience for Indonesia.
Vietnam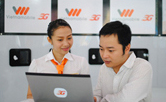 HAT, in partnership with Hanoi Telecom, currently provides a nationwide GSM 2G service with 3G in the main cities through Vietnamobile.

Underpinned by a commitment to providing simple and value-for-money tariff plans, innovative offerings such as the country's first-ever per-second billing structure have succeeded in creating excitement among consumers, translating into solid growth in Vietnamobile's customer base.

Vietnamobile has built a brand identity based on quality, simplicity and youth appeal. With a large, youthful population, a relatively low wireless penetration rate and one of the strongest economies in the region, Vietnam's mobile services market promises great potential, and HWL is well positioned to take advantage of expected growth over the coming years.
Sri Lanka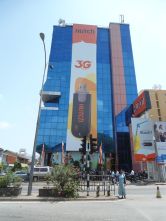 Hutchison Telecommunications Lanka (Private) Limited is a 100% owned subsidiary of HATL, part of the Hutchison Whampoa Group.

Hutchison Lanka provides digital mobile services, operating both GSM and advanced 3G HSPA+ networks nationwide, covering all 25 districts
of the island.

Sri Lanka has a young and literate population served by low internet penetration. Hutchison Lanka is singularly focused on bringing high quality mobile broadband data services to address the rising
demand.