Workplace Quality
"The Group is committed to providing a work environment that is free from all forms of discrimination on the basis of race, ethnicity, gender, creed, religion, age, disability or sexual preference."
- HWL Employment Policy
Working Conditions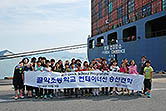 HWL has grown both organically and through acquisitions in 2014. The new additions join a Group that is committed to nurturing its employees and rewards them according to their performance and productivity. HWL's team of highly motivated employees has enabled the Group to capitalise on developing trends. In order to ensure remuneration packages are fair and competitive, they are reviewed individually on an annual basis. The Group provides comprehensive medical, life and disability insurance coverage and retirement schemes. Employees also enjoy a wide range of product and service discounts offered by various Group companies.
Health and Safety
A safe, effective and congenial work environment is crucial to the long-term sustainability of the company. In addition to observing the international labour standards and laws where each business operates, many operating companies also have expanded internal guidelines and systems to ensure the safety and health of their employees. Where appropriate, teams dedicated to workplace safety and training to help employees discharge their duties. The work by these companies to enhance workplace safety is recognised by third parties. For example, CitiPower and Powercor won the Victorian Government Minister's Award, 2014 Victorian Public Healthcare Award while Hong Kong Electric Company ("HK Electric") was given the Work Safe Behaviour Award – Gold Award by the Hong Kong Labour Department and Development Bureau.
Development and Training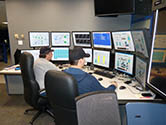 The Group is committed to the personal development and professional growth of its employees. Well-motivated and dedicated individuals are provided with development and advancement opportunities as the Group expands its businesses worldwide.
Each business has its own unique challenges. Individual divisions are responsible for developing their own training to meet the requirements of their respective markets. These training programmes include internal and external training courses, e-learning modules and on-the-job training.
In addition, HWL provides continuous professional development training for its directors and senior management to develop and refresh their knowledge and skills. These include seminars and workshops on leadership development, corporate governance practices as well as updates on regulatory developments and requirements.
Investing in the Group's most important asset, the employees, is essential to future success.
Recruitment and Promotion
Operating in over 50 countries, HWL aims to attract the top talents from around the world regardless of race, colour, gender, age, or religious belief. The Group has an anti-discrimination policy and hires solely on merit. All employees and job applicants enjoy equal opportunities and fair treatment. The Group is stronger with a diverse workforce, bringing different talents and skillsets and we value the input and contributions by people of all backgrounds. The management team at the Hutchison Whampoa Head Office comprises of talented individuals in their thirties to those in their sixties. Women slightly outnumber men by a ratio of 4:3.
The Group has stringent recruitment procedures to prevent child or forced labour.
Fellowship and Camaraderie

The Group organises a number of activities throughout the year to promote camaraderie and morale amongst staff.
In Hong Kong, the Head Office brings employees from different divisions together through a series of activities and volunteering opportunities. Individual operating companies also have numerous activities and events to serve the local communities and to build team spirit among employees. As an annual tradition, about 8,000 of the Group's employees and their families in Hong Kong had a Fun Day at a local amusement park and had the chance to interact with colleagues in different business sectors. The Company also organised outings for staff and their families to outlying islands of Hong Kong.