Operating Practices
"The Group's reputation, integrity and honesty are of the highest priority."
- HWL Group Policy
Supply Chain Management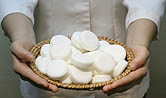 The Group has stringent controls and holds laws and regulations of each country with the utmost regard. We implement international best practices and conduct fair and unbiased tender processes. We also take steps to ensure that our partners and suppliers do not employ child labour or abuse human rights.
As one of the largest health and beauty retailers in the world, A S Watson joined the Business Social Compliance Initiative ("BSCI") in 2008, a major Brussels-based organisation that promotes SA8000 accreditation and International Labour Organisation Core Conventions. In addition to BSCI audits, A S Watson also conducts internal workshops to raise awareness of BSCI in different business units.
Consumer Protection
Protecting our consumers and to uphold their privacy are some of the top priorities of our employees. We have implemented strict data protection mechanisms to protect the confidentiality of our customers' data. In addition to guidelines and handbooks, the Group issues periodic reminders and run workshops to customer-facing employees to continuously stress and remind them of the importance of protecting personal data.
Anti-Corruption
The Group takes its anti-corruption responsibilities very seriously. In addition to the ongoing review of the effectiveness of the internal control systems across the Group, HWL has also conducted briefings with our updated Anti-Bribery and Anti-Corruption Policy.