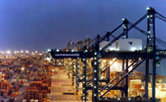 HIT's container terminal operations were established in 1969 by the Hongkong and Whampoa Dock Company (HWD) - Hong Kong's first registered limited company with roots dating back to the mid-19th century. A major ship construction and repair company for over a century, HWD diversified into cargo handling and then container operations in the 1960s. HWD merged with Hutchison International in 1977 to become Hutchison Whampoa Limited (HWL).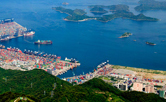 In 1991, HWL acquired the United Kingdom's busiest port, the Port of Felixstowe. Reflecting HWL's international outlook, Hutchison Port Holdings Limited (HPH) was formally set up in 1994 to hold and manage HWL's ports and related services world-wide. Since 1994, HPH has expanded globally to strategic locations in 26 countries throughout Asia, the Middle East, Africa, Europe, the Americas and Australia.
Today, HPH is the world's leading port investor, developer and operator. The HPH network of port operations comprises 319 berths in 52 ports. In 2014, the HPH port network handled a combined throughput of 82.9 million twenty-foot equivalent units world-wide.

In 2011, HWL spun off its Hong Kong and Yantian deep-water terminal assets as HPH Trust, the world's first publicly traded container port business trust, which was successfully listed on the Main Board of the Singapore Exchange.
The HWL Group also holds an interest in HUD Group and Hongkong Salvage & Towage (HKST).